Scrappers in Daytona Beach Want the Best Tools for the Job
Whether you're a handyman, contractor, or avid do-it-yourselfer, you are reminded every day of how necessary it is to have the right tools for the job. In Daytona Beach and all over Volusia County, scrapping is popular as a creative way to earn extra income. Enterprising individuals everywhere are discovering the power of the Zoda Tools Wire Stripper to save them time and increase their profit potential.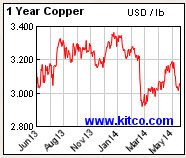 Check out the demo video and see how it works!
Pound for pound, nothing beats the value of copper wire when it comes to scrapping and metals recycling. Other metals are worth more, and yet others found in larger quantities, but the intersection of demand, availability and value means copper's always your best bet for scoring some quick cash.
Simple, Efficient Wire-Stripping Design for Superior Scrapping
The Zoda Tools Wire Stripper is designed to be compact, simple, and easy to use. A standard utility knife and razor blade fit into the channel in the middle (not included), and a selection of 8 different wire guides allows you to strip solid and stranded wire from 8- to 16 Gauge.
Working Faster To Scrap Smarter
If you haven't checked out the demo video yet, you should take a minute to look—you'll see right away how much easier, safer and more profitable it is to scrap with the Zoda Tools Wire Stripper. In fact, it's possible to pay for the full cost of Zoda Tools' innovative, streamlined design in one sitting of wire-stripping.
"Copper wire is a commonly recyclable product in Daytona Beach contracting and home repair service"
The Zoda Tools Wire Stripper's value comes in the time, effort and potential hazard it saves you every time you use it. Whether you are a professional contractor with odds and ends left over, an electrician with so much wire you can't see straight, or a private recycling specialist looking to stack some extra cash, the Zoda Tools Wire Stripper has an efficient, durable design that will put it on your list of indispensable equipment as soon as you lay hands on it.
Scrapping Tools Simplified
Call Zoda Tools today at 386-315-2282, or visit a Retail Locations see the quality for yourself. Don't make the mistake of scrapping in Orange City, New Smyrna Beach or elsewhere in Volusia County without the Zoda Tool Wire Stripper—Call today!